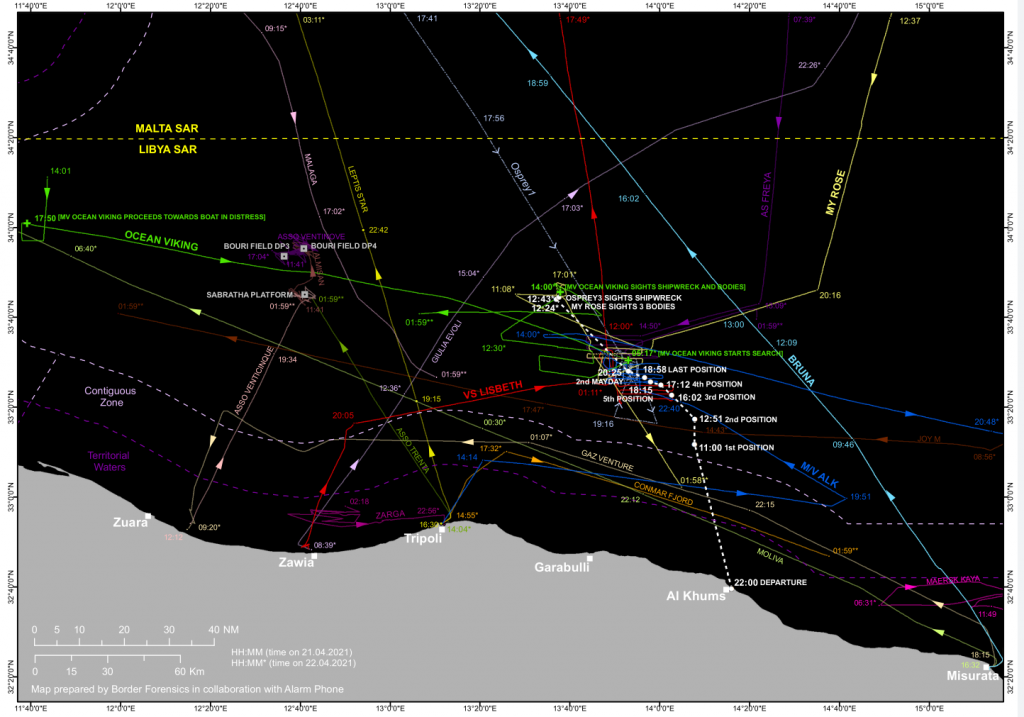 One year ago, on April 21 2021, a boat with about 130 people on board was abandoned in the Central Mediterranean sea in worsening weather conditions despite their repeated calls for help. The following day, the NGO vessel Ocean Viking could only spot the boat's wreck and a few floating bodies, after having navigated at full speed towards their last known location through the night.
Having been in touch with the 130 people in distress throughout the day of April 21, and having tried to mobilise all possibilities for rescue, the Alarm Phone could witness how the passengers of this boat were 
left to die 4 times
. The 130 people were left to die the first time by the Frontex-operated planes (as well as possibly those of other European authorities) that sighted the boat already in the afternoon of April 21, but left the scene before rescue could be operated. The 130 people were left to die the second time by the so called Libyan Coast Guard, whose Ubari vessel returned to port after intercepting another boat just a few nautical miles away but refused to continue the search for this second boat 'due to weather conditions'. The 130 people were left to die the third time by all authorities who refused to engage the merchant vessel Bruna, which was transiting less than 23 nautical miles away and did not respond to the Alarm Phone's demand to intervene, claiming they would wait for authorities' orders; the 130 people were left to die the fourth time by the Italian Coast Guard, which refused the coordination of rescue operations until the evening of April 21, despite having been informed of the distress several hours before. 
The reconstruction of events produced by Alarm Phone and Border Forensics tragically reveals how all possibilities for rescue were consciously ignored, and how the boat was knowingly abandoned to its fate.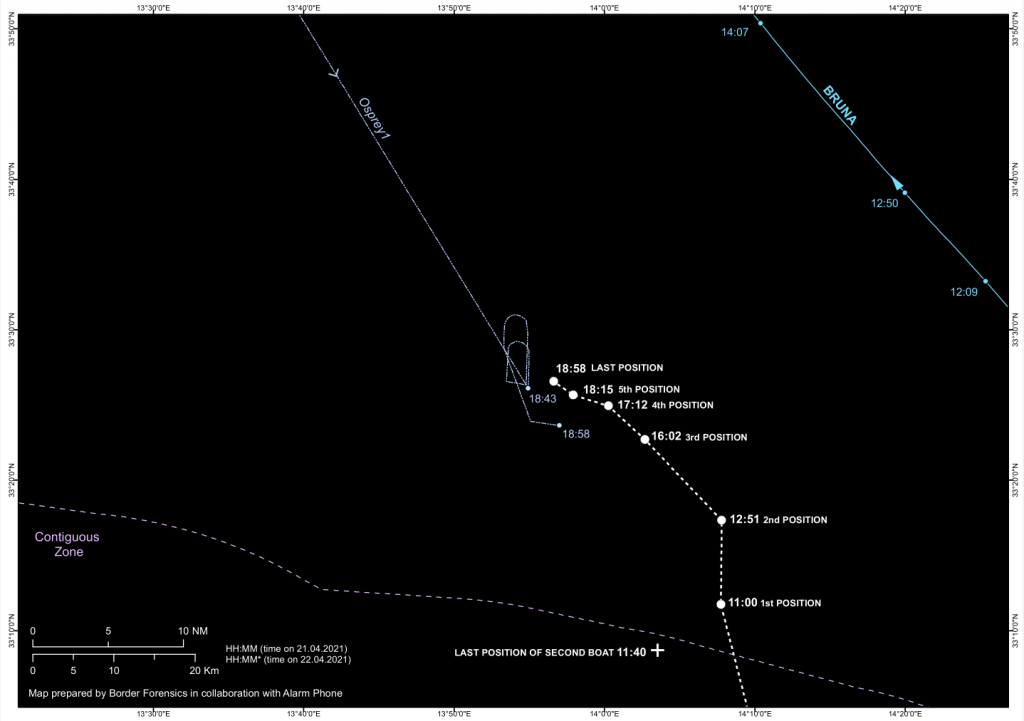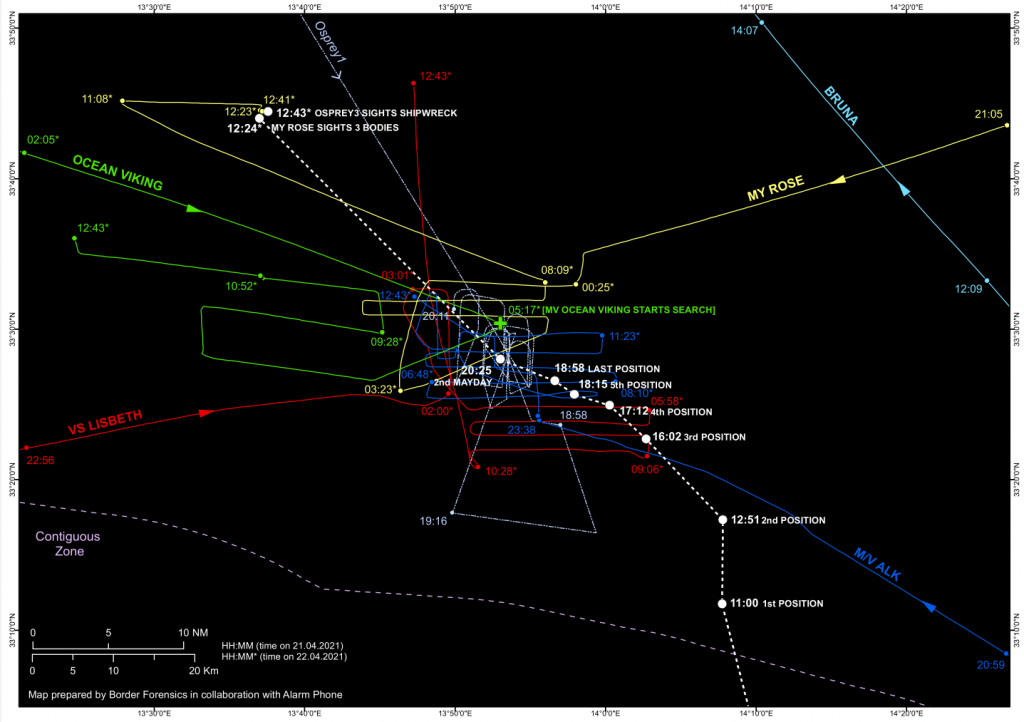 On the anniversary of this harrowing event, we want to remember the missing, whose absence continue to haunt the communities they belonged to. We ask authorities to finally disclose all the information in their possession, as only then the responsibilities of all actors involved might be established.
Since then, despite the public outcry for the events, nothing changed in the Central Mediterranean sea. We kept witnessing dozens of visible and invisible shipwrecks, we kept receiving requests from families about loved ones who disappeared at sea, and we kept denouncing authorities' responsibilities for creating this violent border regime. We demand an end to this violence, which can only be achieved through the abolition of borders and freedom of movement for all.