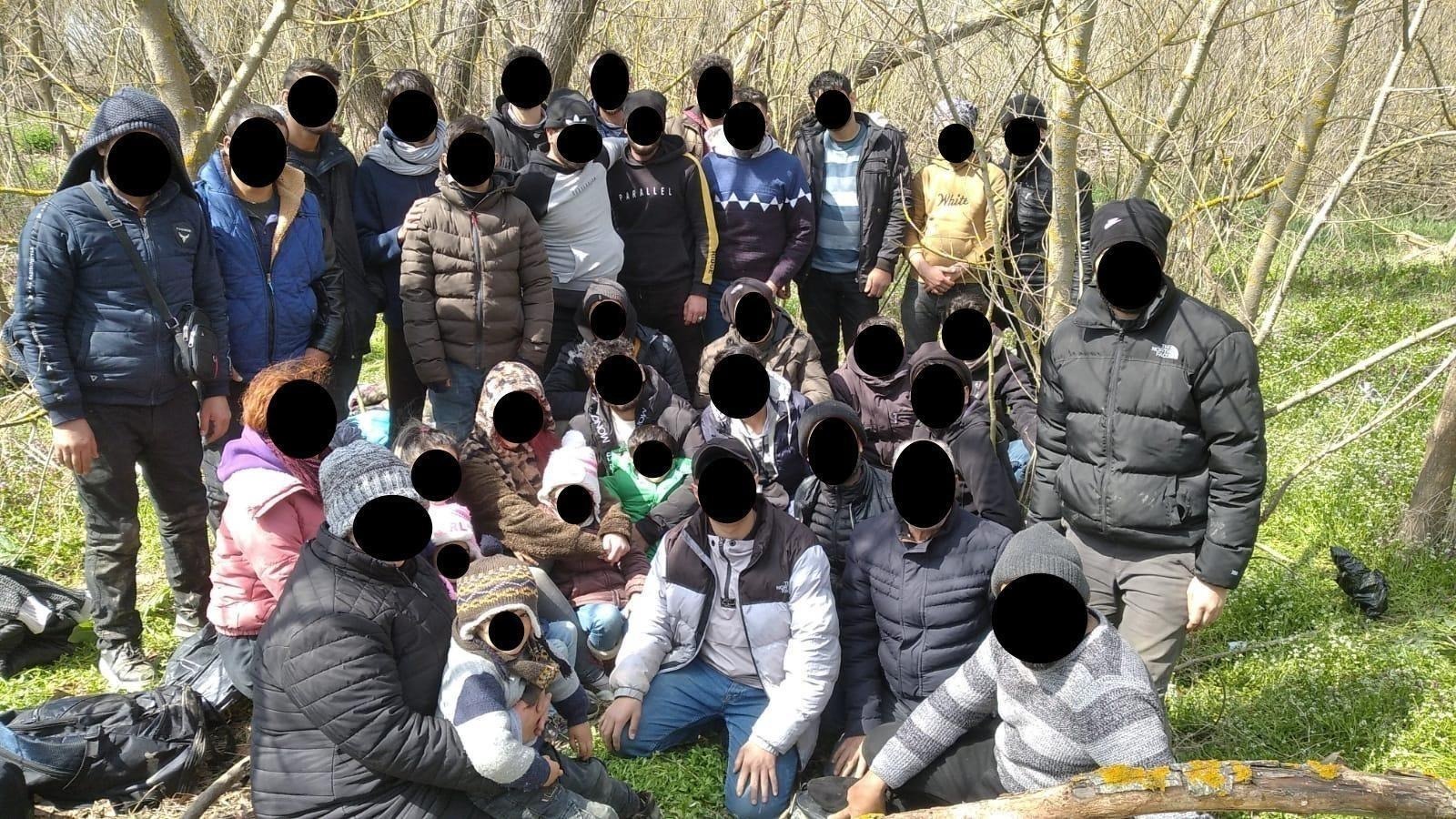 For almost two days, 34 people – including four women, one of whom is pregnant, six children under the age of 10 and 24 men – are stuck on a small islet of the Evros river at the land border between Turkey and Greece. The Greek authorities, as well as Frontex and the UNHCR, have been informed since mid-day yesterday, March 30. Since then, the group has reported that from the Greek side, military vehicles as well as unmarked cars have been visiting the Greek river bank next to the islet, and drones have reportedly spotted the area. The group still has not been evacuated. We urge the Greek authorities to rescue them off the islet immediately.
They are freezing at night and are worried it will start raining soon. They report that their food and water supplies are so low that they are now rationing their supplies to the children only.
Yesterday, the group sent this message to several organizations:
"Humanitarian appeal: We have been stuck for two days on a Greek island in the Evros river. We have young children, women and an old man. We suffer from lack of food and two children are in poor health. We hope to help us reach the Cross or the Red Crescent. We cannot get out of here and our situation is tragic.

Please help us. This is our situation for two days. We suffer from cold, but we cannot light a fire to warm up because of the Greek army and the children are suffering from cold in the middle of the island. Greek soldiers terrify children and women with their methods, they want us to surrender ourselves to take us back to Turkey."
At noon on March 30 Alarm Phone alerted Greek authorities, Frontex and UNHCR in order to assist the group in getting off the islet. On the phone, Greek officers first told Alarm Phone they did not find the group. They later acknowledged, however, knowing about the case and assured to bring the people to Greece. Despite their promises, the group remains stuck on the islet without any help ever since. Also, Frontex confirmed having received the distress call, however only forwarding it to the Greek authorities. Once again, Frontex stays inactive and puts people's lives at risk.
In a similar incident on March 18, a child drowned, as reported by ECRE. Any loss of life would be on the authorities who remained inactive despite knowing about the distress situation!
The Border Violence Monitoring Network (BVMN) reached out to the European Court of Human Rights (ECtHR) and called to invoke Interim Measures on this case to push for their safe passage to Greece. The people are tired, desperate and need immediate assistance – they cannot stay another night on the island. We demand immediate intervention!
Find tweets about the situation here.
For further information, please contact press(att)borderviolence.eu or media(att)alarmphone.org