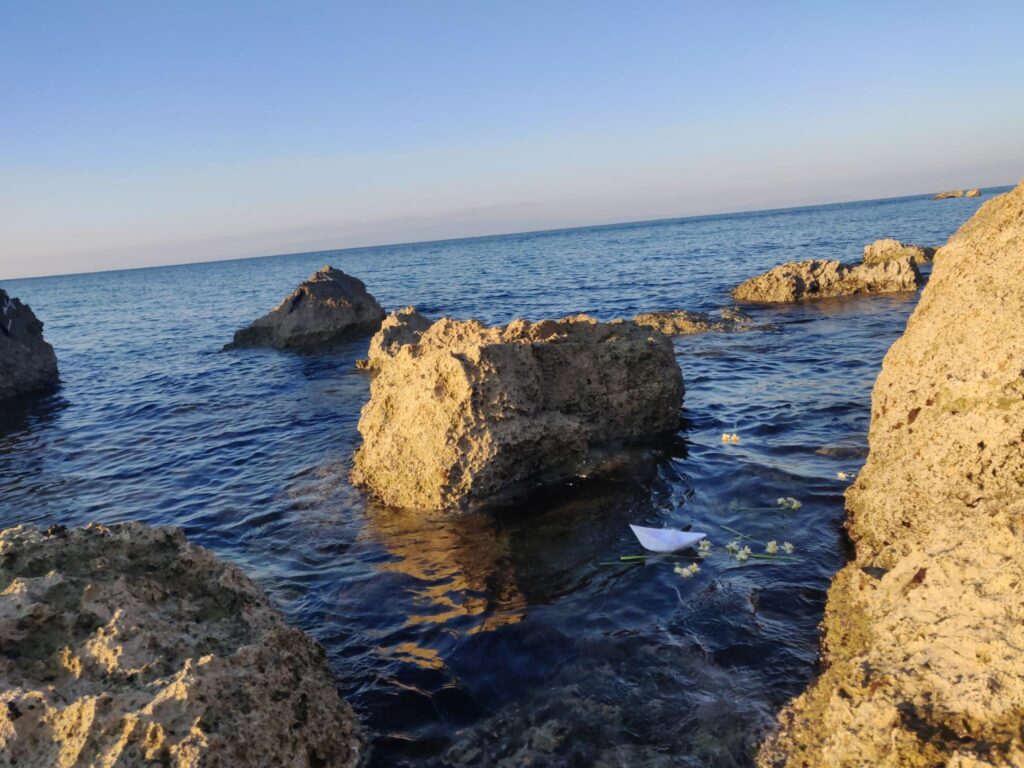 CommemorAction in Izmir 2022. Photo: Anonymous
The Alarm Phone stands by your side.
The shipwreck that occurred at dawn on 26 February just off the Calabrian coast near Steccato di Cutro (Crotone, Italy) shook us deeply.
Only 81 people survived, while to date 67 bodies have been recovered and several are still missing.
Since that day, Alarm Phone has been contacted by many relatives, desperately searching for their loved ones.
While Crotone is in mourning, welcoming the relatives of the victims coming from far away, and accompanying them to the hospital or to the funeral parlour set up at the sports hall to hopefully find their loved ones alive, or at least to be able to identify their bodies and to give them a final farewell, we would like to emphasise the injustice, cruelty and absurdity of border management and non-assistance politics, which deprive human beings of their right to move, and more and more often of the very right to life.
To the survivors who today find themselves in the reception centres in Crotone, dealing with their pain and memories in cold containers, we stand by your side.
We send our deepest condolences to the families, friends and communities of the dead and missing.
To all those people who are in Crotone providing support, by listening, documenting and acting to recognize to survivors and relatives of the missing the humanity and dignity that governments would like to deprive them of, and to all those still able to imagine a borderless world, without people prematurely dying, and who – jointly with relatives and friends of the missing – ask for accountability and justice, we want to show our deep respect and solidarity.
The way forward looks every day more impervious, but still, all this pain and injustice needs urgently to be turned into new strength, to continue the struggle against state violence and for the freedom of movement.