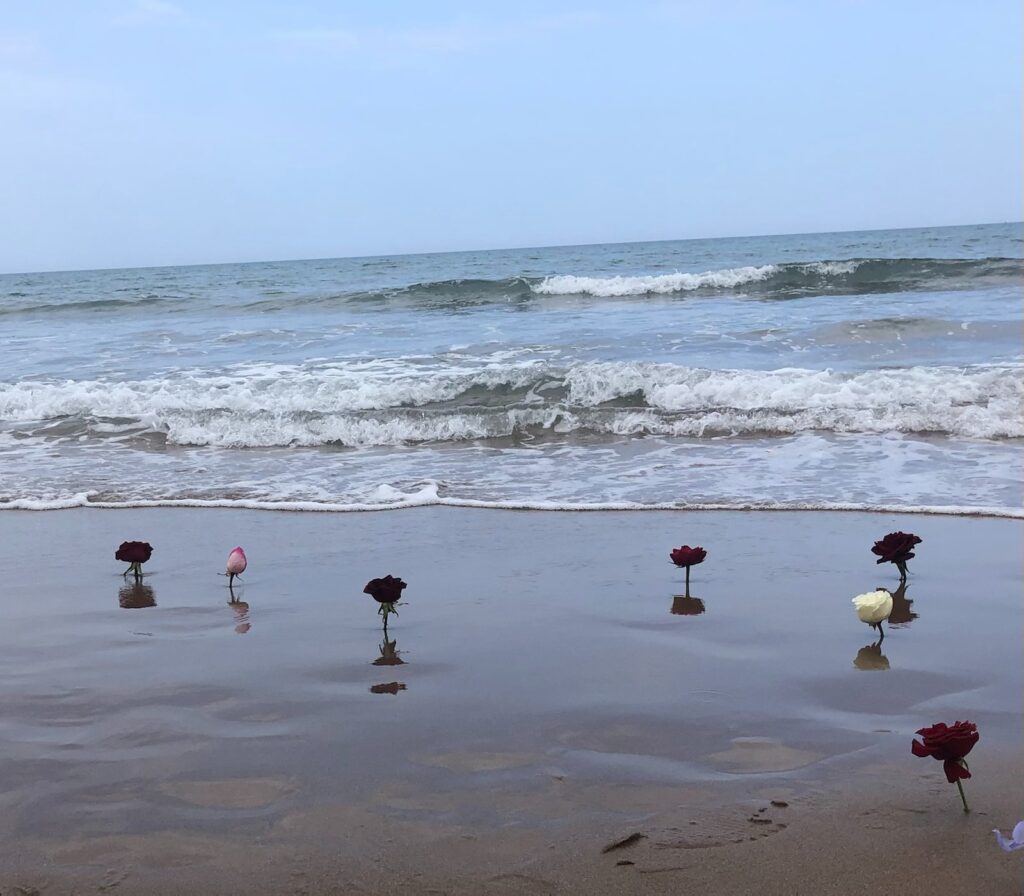 CommemorAction in Oujda, Morocco. Photo: Alarm Phone
Over the last weekend, another massacre happened on the Tunisian route, with several confirmed shipwrecks and deaths, and at least three boats still missing and whose fate is unknown. Some of these events reached public attention, whilst others will be only be remembered by gieving families who will probably never receive answers on what happened to their loves ones.
Once again, we ask European authorieties why they have let this happened, and why they have not mobilised consistent search and rescue efforts knowing the adverse weather conditions? And once again, we ask why is it normalised that missing people will never be searched for, and their deaths will always be silenced? And, once again, we ask why there is no outcry and demand for accountability for this violence, as we all know that it could all belong to the past, if only there was freedom of movement, instead of a deadly and militarised border regime?
Alarm Phone was alerted to about 12 boats that had left Tunisia between January 27 and 29. According to the information received, all boats had departed from the region of Sfax, seeking to reach Italy. The boats carried people with nationalities of West and Central African countries. Of these 12 boats that were reported to us, three managed to reach Lampedusa while four were intercepted by the Tunisian coastguard or returned independently to the Tunisian coast due to technical problems.
We were devastated to learn that one of these boats capsized off the coast of Louata, in the governorate of Sfax. While 24 people were rescued by the Tunisian coastguard during the night of January 28 to 29, 13 people are missing. It was also reported that, during the same night, the Tunisian coastguard had intercepted a total of 119 people off the coast of Mahdia and Kerkennah Island.[1]
Another boat was rescued by the Italian coastguard on February 3 after spending six days at sea. Ten people from this boat are reported to have lost their lives, among them a 4-month-old infant and the mother.[2] According to the testimony of the survivors, two people had fallen off the boat due to bad weather conditions while the others died due to hypothermia.
The fate of the remaining three boats is uncertain. According to information collected by Alarm Phone, these boats were neither intercepted by the Tunisian coastguard nor arrived in Lampedusa. Their families and relatives have not heard from them since their departure. In view of the bad weather conditions along the Tunisian route over the weekend, with waves up to a meter high, we fear the worst.
On February 3, the rescue vessel Sea-Eye4 rescued 32 people from a boat in distress that had left Tunisia. They arrived too late for two people who had lost their lives during the journey. Among the victims was the mother of a young child, who was traveling with her husband.[3]
Alarm Phone also received information that 22 bodies were found on Sunday, January 29 in two different areas off the Tunisian coast. The capsizing of a boat with 41 people on board, including 15 women and two children of 1 and 6 years, was reported, leading to 20 victims.[4] This boat was not among the boats Alarm Phone had been alerted to. We can therefore imagine that the number of people who lost their lives or disappeared is even much higher.
Once more, we are deeply saddened and angry for these deaths and disappearances. The death and disappearances continues to increase along the Tunisian route. According to the figures of the Tunisian association Tunisian Forum for Economic and Social Rights (FTDES), 581 people have died along this migration route in 2022.
Our thoughts are with the families and loved ones of the victims of this murderous border regime.
Today, February 6, is the day of transnational CommemorActions. Once more, we say:
"With our term 'CommemorAction' we offer a promise: We will not forget those who have lost their lives or went missing and we will fight against murderous border regimes. We will provide a space for remembrance and we will collectively build something from our grief. We will not be alone and we will not give up. We will continue to fight for freedom of movement and human dignity for all in our daily lives."[5]
____
[1] https://www.ansa.it/sito/notizie/cronaca/2023/01/30/migranti-naufragio-in-tunisia-si-cercano-13-dispersi_39b23993-03e2-45dc-bfe2-1f19a2f41fe1.html
[2] https://www.reuters.com/world/europe/eight-migrants-found-dead-ship-off-lampedusa-coast-italian-media-2023-02-03/
[3] https://sea-eye.org/en/tragic-operation-in-the-mediterranean/
[4] https://www.facebook.com/profile.php?id=100089642251884&mibextid=ZbWKwL
[5] 2020 call out for a global day of CommemorAction: https://missingattheborders.org