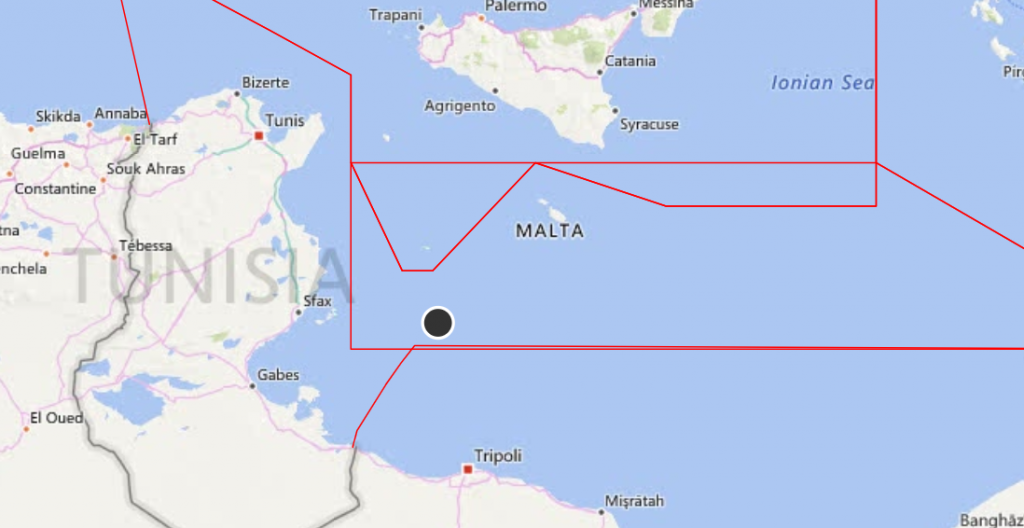 Late last night, the Alarm Phone was called by about 110 people on a black rubber boat in distress in the Maltese Search and Rescue (SAR) zone. At that point, they had already been at sea for almost 30 hours after fleeing Libya. They were in urgent distress and called for rescue.
At 00.52h CET, the Alarm Phone informed the Armed Forces of Malta (AFM) by email and by phone. In the following hours we sent them updated GPS positions eight times.
On the phone, the AFM confirmed that they had received the information each time. They also confirmed that the Maltese oil tanker Guneshli, which was about 20 nautical miles south of the boat, was instructed to move towards the rubber boat.
While Guneshli was still searching, the AFM instructed the Alarm Phone to ask the people on the boat to use (flash)lights to make themselves visible to the oil tanker. At about 5am today, the AFM confirmed in phone call that the oil tanker Guneshli found the rubber boat in distress.
When asking whether Guneshli would conduct a rescue operation by itself or if, instead, this cargo ship would stay on standby until an AFM-vessel reached the boat in distress, the AFM suggested that a first assessment was needed before taking a decision.
After two hours on standby, Guneshli left the scene, heading north. We have not received any information or clarification about this decision. We cannot explain to the people in distress why the tanker left.
The AFM is responsible for the SAR coordination concerning this rubber boat in distress. They cannot leave the approximately 110 people alone at sea without any rescue vessel in sight and without clarification.
Our last contact to the people on the boat took place around noon, and the last GPS position we received at 12:03h CET was: N 34º 38′ 33.89" E 012º 44′ 34.18". Since then, Malta has not been responding to emails and phone calls.
We demand the immediate rescue of the 110 people in distress in the Maltese SAR zone! Malta and Europe have to stop these life-threatening forms of non-assistance!
WatchTheMed Alarm Phone