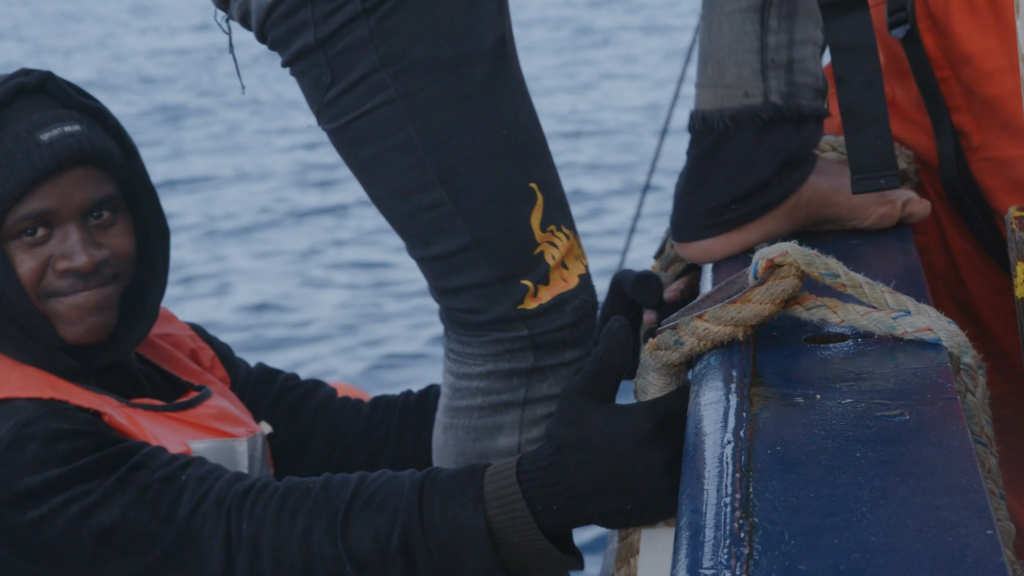 Photo: Sea-Eye/AlanKurdi
Between Friday the 24th and Monday the 27th of January 2020, the Alarm Phone was alerted to nine boats in distress in the Central Mediterranean Sea. There were approximately 650 people on board and they all succeeded in their struggle to escape war-torn and torturous Libya and reached Europe. Seven of these boats were rescued by the Civil Fleet, four by the Ocean Viking, two by the Open Arms, and one by the Alan Kurdi. Two of them were rescued by the Armed Forces of Malta in the Maltese SAR Zone, after the Maltese authorities delayed rescue procedures. In other cases authorities did not even react to distress calls which we forwarded to them.
Besides the nine boats that called us, we know of six other boats in distress off the coast of Libya, carrying about 283 people. One boat was rescued by Alan Kurdi, one by the Ocean Viking, one by Italy, one reached Italy autonomously, and two were intercepted by Europe's allies, the so-called Libyan coastguards. This means that over the past five days, at least 930 people tried to escape Libya on 15 boats – about 850 of them reached Europe.
As proven also by the email exchanges between the Armed Forces of Malta and the so-called Libyan coastguards, European authorities were almost entirely absent, merely performing air-surveillance and rejecting responsibility to rescue lives at sea. Without the relentless efforts of the Civil Fleet, in the past five days, hundreds of people could have been killed by European border politics.
These mass struggles in the Mediterranean show once more that people have many reasons to try to cross borders despite all efforts by Europe to deter them and to contain them in a warzone. We are glad and relieved that all the hundreds of people who called the Alarm Phone either reached Europe or will hopefully reach a place of safety soon. They should not have had to cross the sea in overcrowded boats and bad weather conditions. They should have been allowed to travel on safe paths to reach a place of safety.

Freedom of Movement is Everybody's Right!
WatchTheMed Alarm Phone