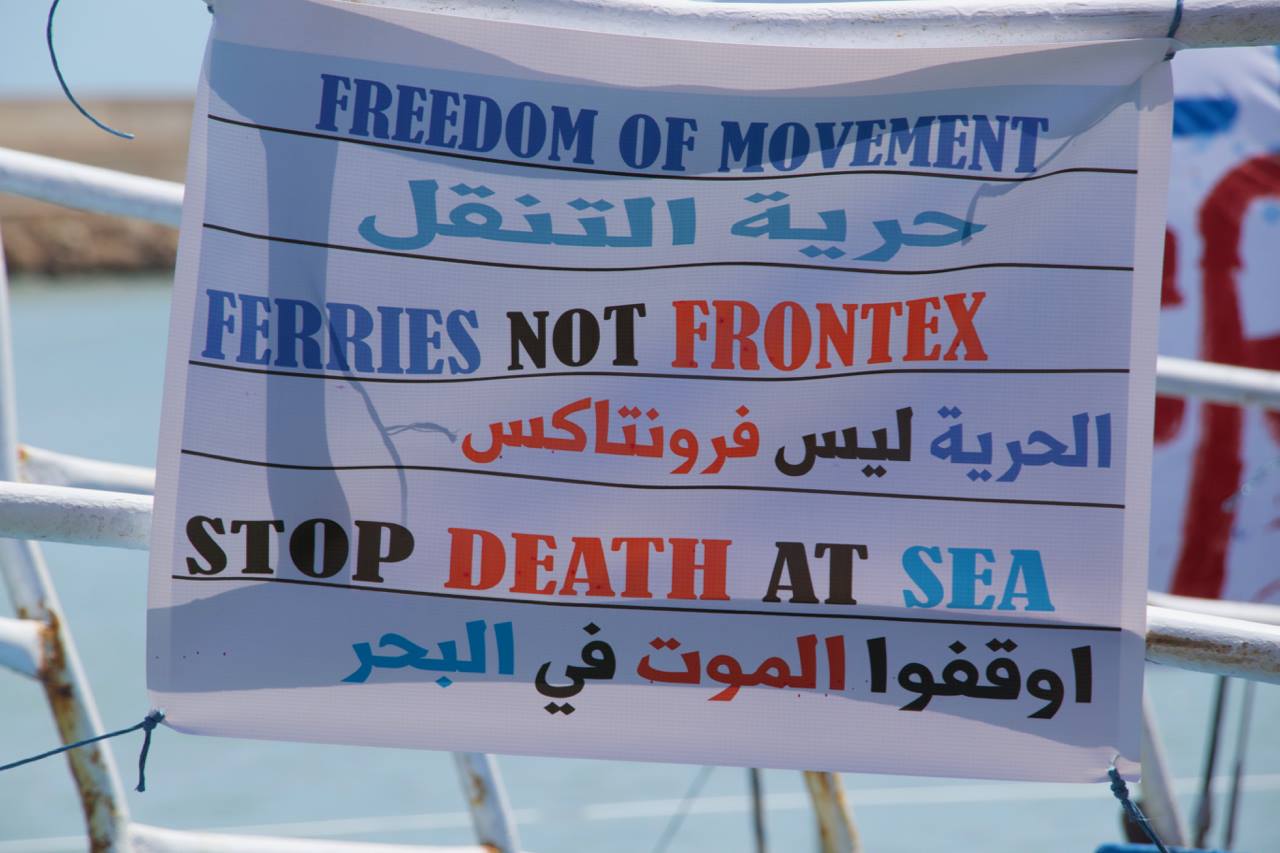 11 men and 1 woman are at sea since Saturday the 22nd of December. We at the Alarm Phone were alerted to this rubber boat that had left from Tangier/Morocco (Cap Spartel) in the early hours of Sunday the 23rd of December. We informed the Spanish Search and Rescue organisation Salvamento Maritimo (SM) at 4:50am CET about the situation and provided them with GPS coordinates of the boat. SM, however, rejected responsibility and shifted it to the Moroccan authorities but also the Moroccan Navy did not rescue the people.
The situation on board deteriorated and grew more dangerously but at least we were able to remain in contact and receive new GPS coordinates which we passed on to both the Spanish and Moroccan authorities so that they could launch a Search and Rescue (SAR) operation. We were able to receive the last GPS coordinates at 1pm but still then, no SAR operation was launched. At 2.35pm SM sent a helicopter to search for the vessel but they were not able to find it though searching throughout the afternoon. If they had taken such action without delay (more than 9 hours after they were first alerted by us), the 12 people might have been already found.
We then lost communication to the boat. The 12 people are somewhere at sea in urgent distress, with waves of more than 1 meter high and water entering their vessel as they told us before we lost touch. At 10.30pm, both the Moroccan authorities as well as MRCC Madrid informed us wrongly that the boat had reached Spanish ground. SM confirmed to us one hour later that this information was false. We asked MRCC Madrid once again to start a SAR operation instead of asking the Moroccan authorities to do so, but they did not want to take responsibility.
Around 4pm on Wednesday the 26th of December, we were informed that the boat had been rescued in the Strait of Gibraltar. We asked SM in Tarifa for a confirmation and they stated that they had rescued the 11 men and 1 woman and verified that the phone number we had from them matched their records. We thus confirmed their rescue to family of friends. Merely a few hours later, after obtaining further information, we called SM in Tarifa once more, and they then said that the only boat rescued with 12 people on board carried 2 women, not 1 as was the case in the boat we had been alerted to. So our friends, in all likelihood, remain missing at sea.
For us, the situation is very frustrating. How can it be that the lives of people are played with in such way, while families and friends keep waiting anxiously for news? Both the Moroccan and Spanish authorities passed on false information which caused confusion and drew attention away from the people in distress. The ways in which rescue services turn further and further into border 'protection' authorities contributes to these games with peoples' lives.
We demand to respect their rights, their dignity, and longing for freedom they enact in movement. We demand, once again, a SAR operation in order to find and rescue these 12 people.